Turantul 1 (Veteran)

Posts: 355
Joined: Sat Jun 05, 2010 6:57 pm
---
Weasel

Posts: 30
Joined: Wed Jun 24, 2009 10:19 am
Duke Nukem !! He is just awesome !
---
Turantul 1 (Veteran)

Posts: 355
Joined: Sat Jun 05, 2010 6:57 pm
Xan Kriegor wrote:Duke Nukem !! He is just awesome !
He is
---
Turantul 1 (Veteran)

Posts: 124
Joined: Wed Jul 09, 2008 6:46 pm
Mine would have to be Noctis Lucis Caelum, the main character in the upcoming still-officially PS3 exclusive, Final Fantasy Versus XIII. It's the only game I'm really looking forward to. What little has been shown of the gameplay looks awesome, even though it probably won't be out for another 1-2 years at least. I hope it's a hack'n'slash RPG.
://i163.photobucket.com/albums/t318/Al-Khabir/UrbanAssaultSig5.gif[/img]
---
Turantul 1 (Veteran)

Posts: 28
Joined: Fri Jul 26, 2013 5:59 am
Who else then the heavy from Team Fortress 2?
I have accepted Jesus Christ as my personal savior. If you have too and you aren't afraid to say it, copy and paste this into your signature.
---
Firefly

Posts: 14
Joined: Wed Aug 14, 2013 3:18 am
Location: North Carolina USA
Contact:
Jim Raynor from the Starcraft series.
"What did I get when I joined the Taerkast? Oh right, floating fortresses and flying ion cannons, yeah there's nothing Amish about that..." -HeavyMetal-

"Steampunk is like Lincoln with a gattling gun for an arm and steam driven Star Destroyers."
---
The Master Chief from Halo !!
---
Turantul 1 (Veteran)

Posts: 129
Joined: Wed Mar 21, 2012 7:39 pm
Location: Thanks Paul Mcartney(you found Vitória-Brazil-es)
My Fav one is Agent Tania,from Red Alert 2 and series.She is a kind of Green Berett Macho Woman
,she drops C4 plastic bombs inside Russian s Military Facilityes,she swims and she kills people with a good accuracy,and she aims at distance and shoot,some day i did a big Jungle Warfare map with neutral troops vs US troops and ive played with soviet s army side,and suddenly,my Headquarters was attacked by sorta some creatures that are inside the trees and killing my guards and bombing my tesla weapons,and i did tanks to counter attack that ambush,and "check this out...Tania!"and we had to fight againist that wave,moving the tank squad against her,that day was hard to my squad,lots of Tania attacks,they drop dead into a barbed wire and other Tanias passing trhu other Tania s dead Body to make a stair,they are every corner,oh man,and that neutral troops with those grey uniforms making machine guns nests inside the deep jungle,they play trumpet calls before attack waves,we lost helicopters,and good men during that day...
theres a other crazy russian soldier in a russian red alert 1 hack that he yells"Dijarga!!Dijarga!!"but its another history...
---
Michael from GTA 5 ^___^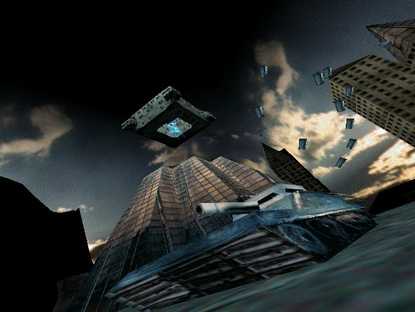 ---